Page 635. 1951 British Salmson Cyclaid. Restored
Cyclaid Cycle-Attachment Engine
Manufactured in Great Britain by British Salmson Ltd
This engine has been totally restored by my friend Patrick in France.
It is missing its ignition cover in the photos, but I will supply one to the purchaser.
It runs well and is sold with fittings ready to attach to a bicycle of your choice.
WORLDWIDE POSTAGE for £50

********************
CYCLAID FITTED TO A TRIUMPH BICYCLE
Patrick fitted it to this bicycle to test run the engine.
********************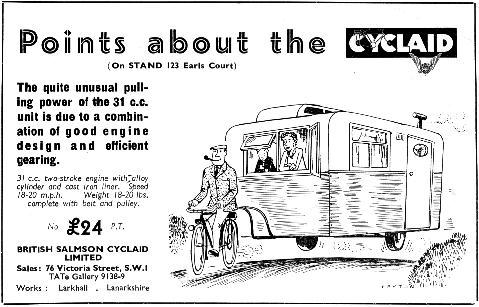 ********************
CYCLAID FITTING PARTS
********************